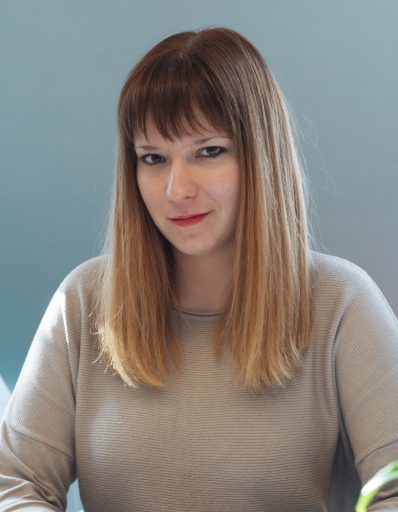 Evelin Kasnárová
Senior Specialist & Project Manager for Price Comparison
Languages: Slovak, English
Contributed also to the following projects: eyerim, Vitalmix, IBO
Evelin Kasnárová is a Senior Specialist and Project Manager for price comparison sites and inspiration portals (Glami, FAVI, Biano). She oversees the management of more than ten established online stores in both domestic and foreign markets.
Maximises revenue, repairs XML feeds
She assists in maximising client revenue within price comparison tools at an affordable cost. She trains online stores on how to utilise all the features of the comparison tool, monitors the efficiency and profitability of accounts, repairs XML feeds (data files with information about the goods you sell) and registers online stores on foreign comparison sites.
Domestic & international comparison tools
She is also responsible for the visibility of online store products on TOP price comparison sites Heureka SK and CZ (as a Heureka specialist and VIP partner) and on inspiration portals including FAVI, Biano and Glami.
In addition, she is responsible for online stores being listed on foreign price comparison sites:
Najnakup sk,
Zbozi cz,
Arukereso hu,
Compari ro,
Pazaruvaj bg,
Pricerunner dk/se,
Ceneo pl,
Skapiec pl,
Jeftinije hr a i.
She regularly optimises XML feeds in Mergado's feed editing tool  (as a Mergado specialist), ensuring better product matching amongst competitors and efficient bidding.
What does Evelin like best about her job?
Most of all, she enjoys matching the online stores' products among the competition and securing the best possible position through bidding. She enjoys using automated tools that her colleagues "script" to make her work more efficient, but she also relies on good old-fashioned manual labour and checks which help her detect even the smallest of imperfections.
Working above and beyond the call of duty
She loves to "fiddle around" with online stores on comparison sites right from the outset of registration, even though launches can often be slow. She likes to help colleagues as best she can. She is an organised, detail-oriented individual, who will deliver whatever is needed and works above and beyond the call of duty because she lives and breathes online stores.
Coaching and educating clients
Evelin strives to educate clients on the importance of price comparison sites and inspiration portals, wherever there is doubt. A number of online stores are switching to a new CMS or brand, which creates a lot of work with feed fixes. She is on the same wavelength as the programmers to whom she delivers precise briefs. Thanks to this, quick fixes are possible.
Glami, FAVI, scripts for autobidding
Having full control over costing on Glami and FAVI is extremely challenging. That's why scripts have been created in order to automate bidding and hide irrelevant products from Glami and FAVI advertising. These then improve the cost performance in the Last Click model in Google Analytics.
Evelin and her team are also trying to fine-tune the reporting and relevance of assisted conversions, as these portals are focused on the customer's first interaction and on the brand. Therefore, the Google Analytics – Last click measurement is not the most appropriate metric here.
References
Evelin regularly presents news from the world of price comparison sites at the MergadoFest.